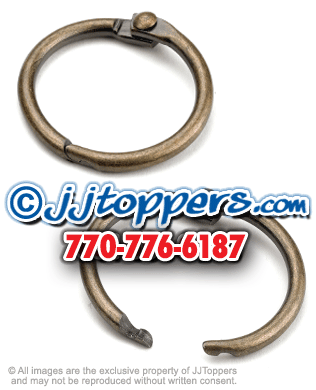 These stunning metal rings add the perfect finishing touches to your table tents. Adding 2, 4, 6, 8 or even 20 pockets per table tent is simply two snaps away.
They measure 1.5" inches in diameter with a 1.25" inner diameter, finished with an antique brass look and constructed to last, need we say any more?
So upgrade your table tent order today with some of our stunning antique brass finished metal rings.